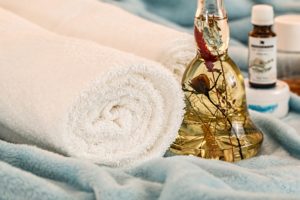 Have you been to the spa before and looked at the menu, always curious to know more about what a body treatment is and what's involved? But the thought of having one, just makes you nervous so you don't have to worry about asking for more information? This is so much more common than you may think! So many of our clients are really scared or nervous about body services. Today we want to reassure you, there's absolutely nothing to worry about, and in fact, a body treatment is one of the most divine experiences you will have at Face Body Day Spa. It really is the ultimate in self care! So what actually IS a Body treatment? A body treatment is a combination of body exfoliation, steam therapy, body massage and a body treatment mask. We have a few variations of body treatments and wraps, however today we will focus on the 2.5 hour version which we feel is most beneficial and enjoyable for our guests.
The body experience will commence with one of our most favourite services steam therapy. A beautiful way to detox and relax. A refreshing herbal steam is the perfect pick me up and can be added to any of our body treatments. It's something you don't often get to experience, and it allows your skin to be gently prepared for soaking up all the goodness from the next stages of your treatment.
Smooth and soften your skin to perfection with an all over body exfoliation. Customised to your mood, choose your personalised aroma's and exfoliants. Body exfoliation not only removes dead skin build up from the body, it also stimulates the blood flow and in turn, helps with lymphatic drainage to remove toxins from the body. Your skin is left feeling soft and supple.
Treatment mask time! Drench your skin in our heavenly hydrating body wrap, tone in a detoxifying treatment mask or rejuvenate for the softest skin you've ever had. A deluxe mask is created for you and lathered on to your arms, legs, back and tummy. And all while your mask is being soaked up by your skin, we indulge you with our incredible Indian Head Massage. How good is that!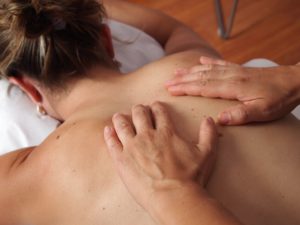 Then the best part of the whole experience (in my opinion). The Body Massage! Choose from Remedial, Aromatherapy, Hot Stone, Soy Candle or Relaxation Massage. Each has it's own individual client experience that will deeply relax, but also concentrate on your concerns. Your mind, body and soul will be so deeply relaxed and rejuvenated, you won't want to leave!
Once we have completed the treatment, we take you through to our beautiful courtyard to relax and enjoy a herbal tea or light refreshment. It's important for you to take the time to slowly come back to the world and not rush your exit. Your body will be feeling relaxed and we don't want to stress it by rushing you out the door!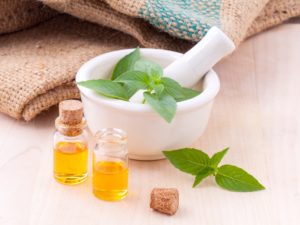 We really do love to see how happy and floating our clients are after experiencing this blissful service.
One of the most common questions everyone is afraid to ask us is, will you see me naked? Well, we are here to assure you that a body treatment is extremely private and you're constantly covered with beautiful linen to ensure you feel comfortable at all times. We aim to work section by section of the body, so no unnecessary areas are left exposed at any one time.
We provide everything for you, to just sit back, relax and enjoy the journey! We hope to see you soon for a blissful treatment. Maybe even drop some hints for Christmas this year as it makes a beautiful gift
Our Body Scrub, Steam, Massage & Mask from | 2.5 hours | $277
Any questions? We'd love for you to get in contact with us!
Feel free to give us a call on 02 9683 4338 or text us any time on 0448 670 023