Looking for the perfect Christmas Gift?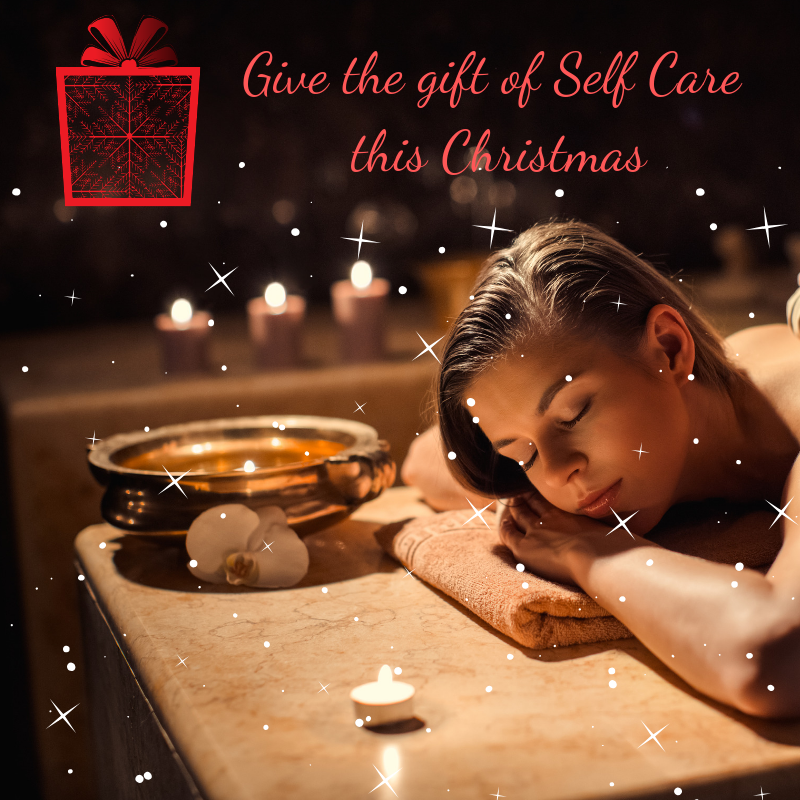 It's that time of year again! Yes it's almost Christmas!! Which means one thing….it's time to think about what to get those harder to buy for people in your life this year. There's nothing worse, than not knowing what to get someone as a gift. But don't fear! We have the perfect solution!
This year our theme in our business, has been a strong focus on self care for our clients, and what a better way to celebrate, then to create our beautiful packages for Christmas around giving the gift of self care to someone you love.
There's no better feeling then letting someone know how much you love and appreciate them, and that you want them to go and pamper themselves to take some time out!!
We have 3 amazing packages available for gifts this year, designed to include our most loved services as well as a variety of price ranges. But. if they aren't what you're looking for, you can also at any time, choose to purchase a voucher for any dollar amount or for any of the services in our Menu.
Speaking of our menu, have you seen our new one we just released? We took a lot of your feedback on board and we've created a brand new menu, which we hope you all love and enjoy. If you haven't seen it, grab one from the Spa next time you're in or head to www.facebodydayspa.com/menuofservices to check it out ?
We want you to love making self care a priority for yourself. So don't be afraid to leave some small hints laying around for your Christmas wish list too! Sometimes our loved ones need some help or inspiration ?
Plus for a limited time, we have a BONUS gift set of products valued at $29.95 with any of our packages sold. This will only be while stocks last though, so make sure you don't miss out. All you need to do is CLICK HERE and we will take you through to our online gift voucher store. You can then choose to print the voucher yourself and collect your gift set. Or we can make it easy for you and post both to you beautifully wrapped. Or if you've got a loved one far away, we can even send it directly too them! Express postage can also be arranged for a small fee as well.
I also know it can get a little hectic, so if there is ever anything you need from me or if you've been meaning to book your appointment before your next special event, just reply to this email and let me help make it as easy as possible for you. I'm also here to help with any Christmas gifts you might need. We want to make Christmas shopping easy and stress free, so feel free to give us a call at any time.
I'm really looking forward to seeing you all in the Spa very soon, and please don't be afraid to reach out if I can help you in any way. Thank you for being a part of our Day Spa, we really appreciate you.
Sukhi